Welcome to the Ethics of Care Initiative at the UW-Madison
We are a collaborative initiative that encompasses faculty, graduate students, scholars, and our local community, ranging from independent initiatives to grassroots organizations focused on themes of care in its myriad forms.
This initiative has received generous support from The Center for the Humanities & The Holtz Center for Science and Technology Studies
What We Hope to Accomplish Together
Goals for Participants
Build a Learning Community
To build a learning community that meets together regularly to discuss readings or interact with a local guest speaker. Themes include: Mapping out a Feminist Ethics of Care; Race, Gender, and Care; Philosophy, Rhetoric, Politics and Care; and More.
Share Tools and Practical Techniques
To share a range of conceptual tools and practical techniques for establishing caring relationships and communities.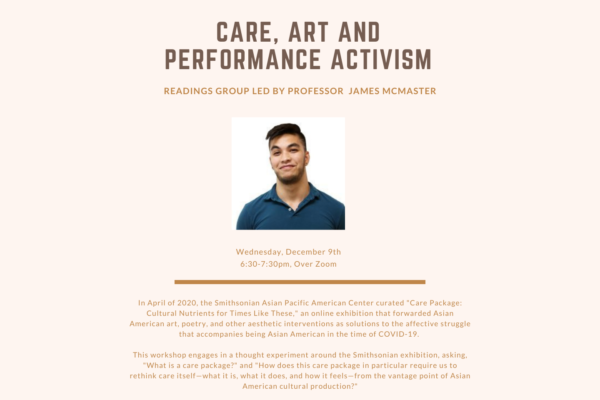 Gain Awareness
To gain awareness of work already underway in adjacent fields of scholarship and practice, and of the lived understandings of care possessed by activists, organizers and caregivers.
May 2021 Care Conference
Relations of Care Across and After Worlds Conference
The Borghesi-Mellon Workshop on Care: Politics, Performances, Publics, Practices sponsored a virtual conference May 13 and 14, 2021. To read more about the conference that was held, please click the link below