2021-22 Events
Grief, Kinship, and Caregiving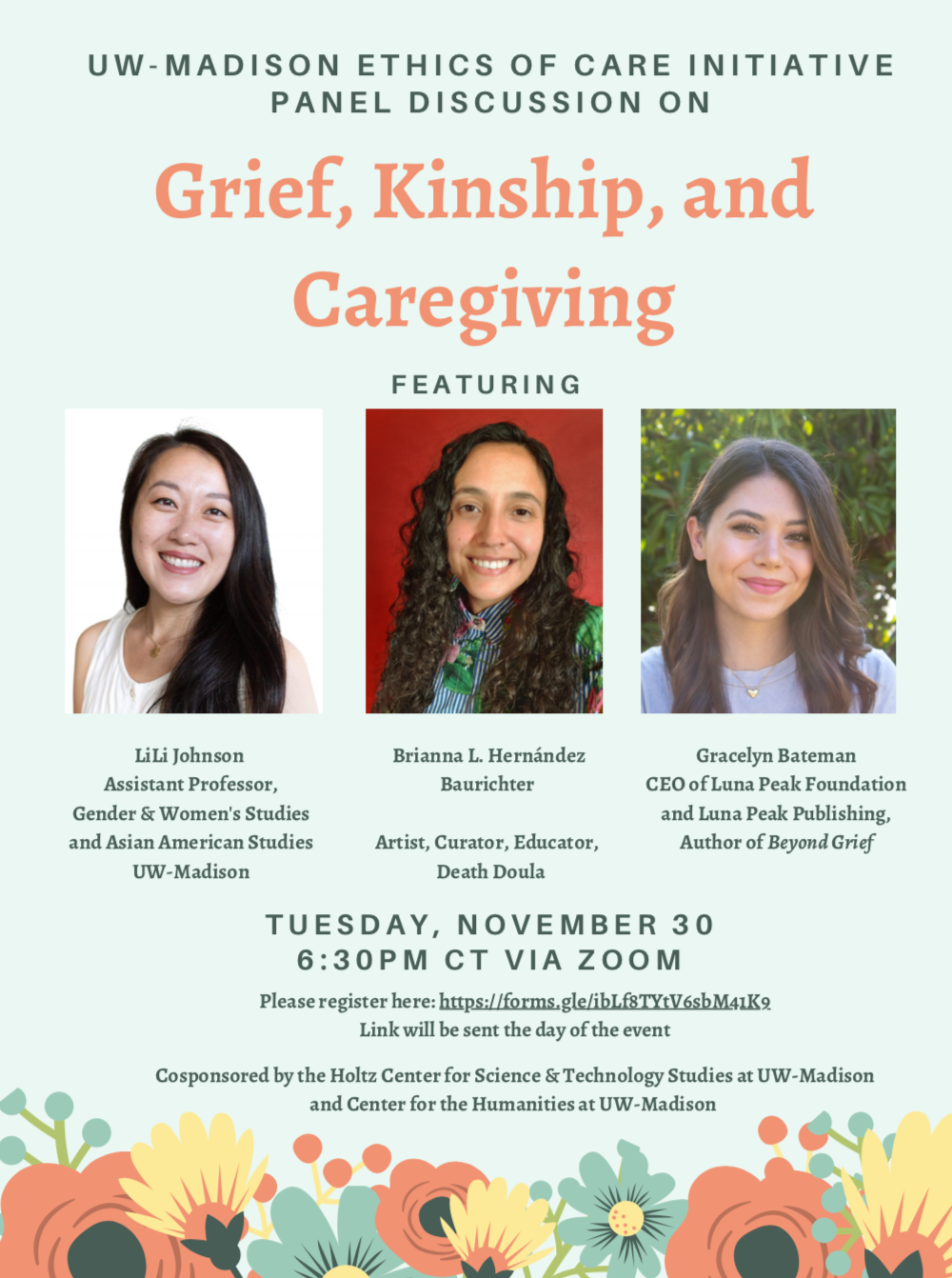 Tuesday, November 30 6:30pm CT
The UW-Madison Ethics of Care Initiative is excited to host a panel discussion on Grief, Kinship, and Caregiving featuring LiLi Johnson (Assistant Professor in Gender & Women's Studies and Asian American Studies), Brianna L. Hernández Baurichter (Artist, Curator, Educator, and Death Doula), and Gracelyn Bateman (CEO of the Luna Peak Foundation and author of Beyond Grief). Our discussion will explore different approaches to grief and loss in contemporary culture by bringing together our scholarly, artistic, and community-based practices. Together, we will ask what it means to approach grief and grieving with a sense of care and kinship.
Please register at: https://forms.gle/ibLf8TYtV6sbM41K9 and a link will be sent on the day of the event.
This event is cosponsored by the Holtz Center for Science and Technology Studies at UW-Madison and the Center for the Humanities at UW-Madison.
Virtual Book Launch
Please join us for the virtual book launch of Maurice Hamington and Michael Flower's co-edited volume Care Ethics in the Age of Precarity (University of Minnesota Press, 2021).The book features an international collection of scholars who consider how engaging feminist care ethics assists in resisting the pervasive norms of neoliberalism in the contemporary world. The virtual book launch will take place on Friday, November 19 from 12:00 noon to 1:30 pm Central Standard Time (20:00 UTC) and it will feature several of the contributors briefly describing their chapters. Although the event is free, you are asked to register in advance using the following link:
Join us in attending these event organized by PAVE and DAIS: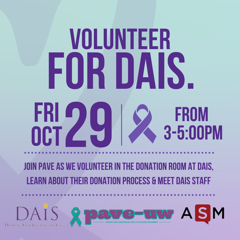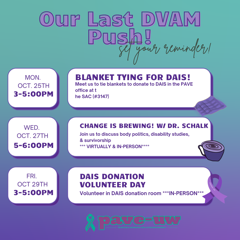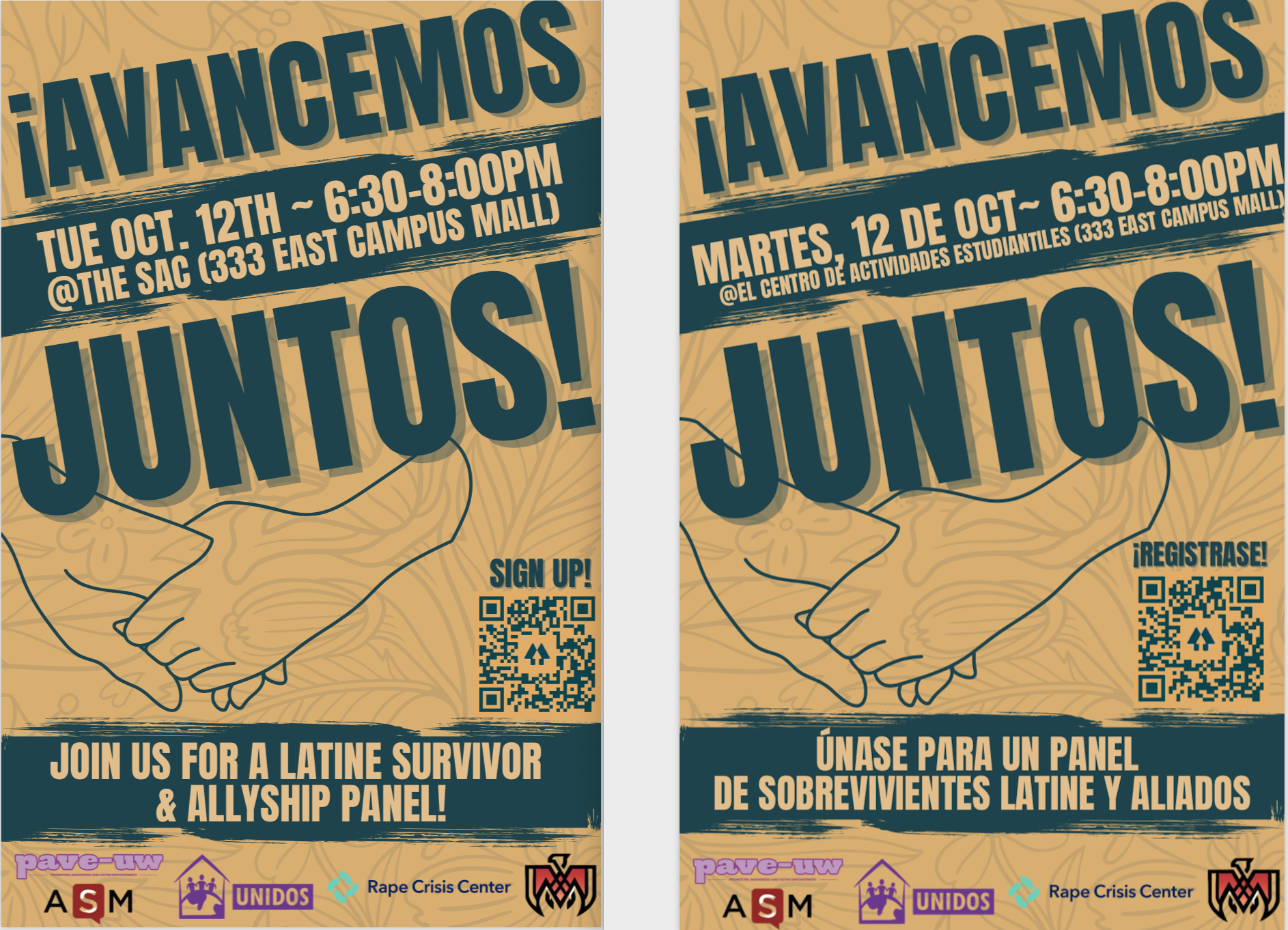 Join us in attending an event organized by PAVE, UNIDOS, ASM, and the Rape Crisis Center. This Latine survivor and allyship resource panel will discuss community resources and highlight the need to work together to end domestic & intimate partner violence towards Latine communities!
When: Tuesday, October 12th  from  6:30-8:00pm.
Where: The Student Activity Center (333 East Campus Mall) at the Hearing Room!
 ~~~~~
¡Únase a nosotros para un panel de recursos para sobrevivientes Latine y aliados, donde discutiremos los recursos comunitarios y destacaremos la necesidad de "avanzar" juntos para terminar con la violencia domestica dentro de las comunidades Latine.
Cuándo: martes 12 de octubre de 6:30 a 8:00 p.m,
Dónde: El Centro de Actividades Estudiantiles (333 East Campus Mall) en la Sala de Audiencias.
Past Care Workshop Events
Circle of Care for Global Health and Human Rights_ Migration and Human Trafficking of Women from West Africa to Europe
Technologies of Kinship and Care
Care and Communications Ethics
Care, Art and Performance Activism
Death, Dying and the Ethics of Care
Confronting Sexual Violence in the Settler Colonial University
Care and Reproductive Justice
Sexual Violence and Care on Campus
Writing about my Seven Mothers_ Storytelling and Oral History as a Care Practice
What We Hope to Accomplish Together
Goals for Participants
Build a Learning Community
To build a learning community that meets together bi-weekly to discuss readings or interact with a local guest speaker. Themes include: Mapping out a Feminist Ethics of Care; Race, Gender, and Care; Philosophy, Rhetoric, Politics and Care; and More.
Share Tools and Practical Techniques
To share a range of conceptual tools and practical techniques for establishing caring relationships and communities.
Gain Awareness
To gain awareness of work already underway in adjacent fields of scholarship and practice, and of the lived understandings of care possessed by activists, organizers and caregivers.
May 2021 Care Conference
Relations of Care Across and After Worlds Conference
The Borghesi-Mellon Workshop on Care: Politics, Performances, Publics, Practices sponsored a virtual conference May 13 and 14, 2021. To read more about the conference, please click the link below