This is an accordion element with a series of buttons that open and close related content panels.
Artist's Gallery
Orion Risk
Orion Lee Risk is a second-year Interdisciplinary Theatre Studies master's student at the University of Wisconsin–Madison. Drawing on a background in theatre producing and directing, Orion investigates how theatre can work toward a more equitable world through trans-inclusive feminist praxis. They often ask why and how theatre matters; GenderTalks was part of looking for answers to that question.
PROJECT SUMMARY:
Cyra K. Polizzi
Cyra K. Polizzi is a theater practitioner and a grad student in the Gender & Women's Studies dept. Cyra is also affiliated with the Center for Culture, History, and Environment and Rotate Theatre Company. Cyra's transdisciplinary research asks questions about accessibility, sustainability, and feminism in theatre practices. www.cyrakpolizzi.com
PROJECT SUMMARY:
(Almost) Making Let's Eat Mary, organized by Cyra K. Polizzi, is a video featuring the cast and crew of what would have been the world premiere of Brooke Allen's stage play Let's Eat Mary.Before the COVID-19 pandemic shuttered theatres across the country, the collaborators had already experienced months working on this unique production with Rotate Theatre (www.rotatetheatre.org). In the 65 minute video, the cast and crew offer audiences a window into a rehearsal process designed with attention to accessibility and sustainability, discuss Allen's delightfully biting feminist comedy, and share clips from remote rehearsals.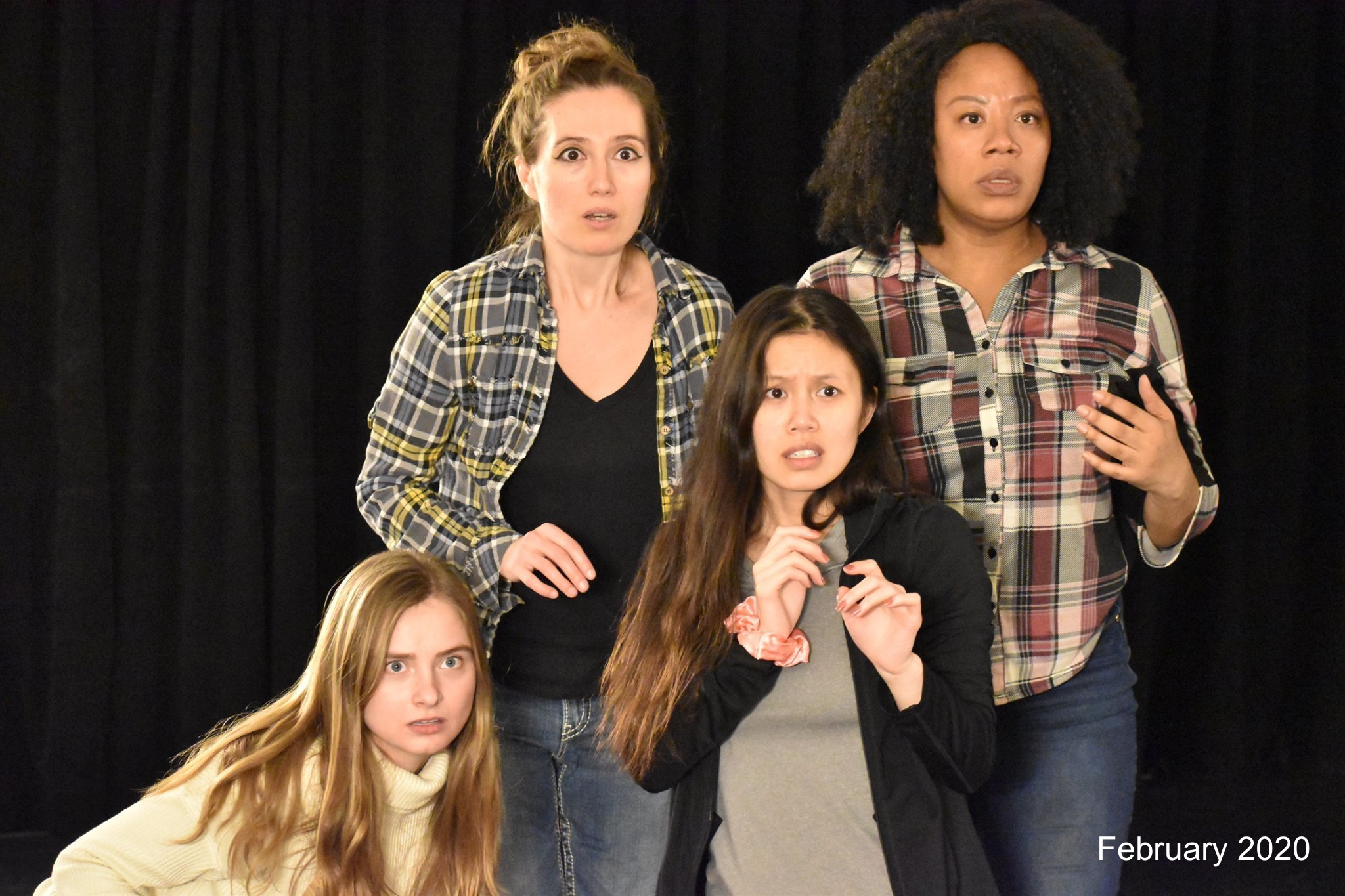 Readings Group
Workshop: Technologies of Kinship and Care
Wednesday, February 10, 2021 at 6:30pm over Zoom
Led by Assistant Professor Lili Johnson (Gender & Women's Studies and Asian American Studies)
How do we define kinship and care both within and outside of normative ideas of physical distance, intimacy, and social relations? The COVID-19 pandemic has redefined the terms and distance with which we embody care relations with those we consider kin. While this contemporary moment is unique in deeply felt ways, this reading group session will explore how kinship and care have historically been mediated by various "technologies"; how they have emerged in new forms in the present moment; and how structures of power and privilege shape both.
Please bring a piece of paper and writing utensil to the workshop. Optional Reading: Elizabeth Freeman, "Queer Belonging: Kinship Theory and Queer Theory," 295-314.
If you would like to attend and do not receive the Zoom invitation through the workshop email list, please write to michael.w.peterson@wisc.edu for the link and the reading.
Readings Group 2020-21 year
Wednesday, Nov. 11th from 6:30-7:30pm:
Readings for Jill Casid:
Thanatography Working the Folds of Photography s Wild Performativity in Capital s Necrocene
Wednesday, Oct. 21st from 6:30-7:30pm:
Welcome Gathering on Wednesday from 6:30-7:30:
Hedva_Get Well Soon! Reading
Past Readings:
Care, the Arts and Social Justice
Piepzna-Samarasinha, L. L. (2018). Prefigurative Politics and Radically Accessible Performance Spaces: Making the World to Come. In Care work: Dreaming disability justice. arsenal pulp press. Piepzna-Samarasinha, Prefigurative Politics and Radically Accessible Performance Spaces (PDF)
Thompson, J. (2015). Towards an aesthetics of care. Research in Drama Education: The Journal of Applied Theatre and Performance, 20(4), 430-441. Thompson – Towards an Ethics of Care (PDF)
Rabin, C. L. (2009). The theatre arts and care ethics. Youth Theatre Journal, 23(2), 127-143. Rabin_The Theatre Arts and Care Ethics (PDF)
January 29, Readings Group 5, 6:30-8:00, Care, Mindfulness and Well-Being
Talk by Professor Richard Davidson, "Wellbeing is a Skill"
Davidson, R. J. (2010). Empirical explorations of mindfulness: conceptual and methodological conundrums. PDF: Davidson, Empirical Explorations of Mindfulness
Paulson, S., Davidson, R., Jha, A., & Kabat‐Zinn, J. (2013). Becoming conscious: the science of mindfulness. Annals of the New York Academy of Sciences, 1303(1), 87-104. PDF: Paulson, Davidson, Jha, Kabat-Zinn, Becoming Conscious
Rev. angel kyodo, Lama Rod Owen, and Jasmine Syedullah, (2016) Radical Dharma: Talking Race, Love, and Liberation. Berkeley: North Atlantic Books (Selection)
Purser, Ron. (2019). McMindfulness: How Mindfulness Became the New Capitalist Spirituality (selection)
Readings for the fourth meeting: 4 December: Black Feminist Care
Hartman, Saidiya. (2016) The Belly of the World: A Note on Black Women's Labors. Souls 18(1): 166-173. PDF
Gumbs, Alexis. (2016) m/other ourselves: a Black queer feminist genealogy for radical mothering. In: Alexis Pauline Gumbs, China Martens, and Mai'a Williams (eds.) Revolutionary Mothering: Love on the Front Lines. Oakland: PM Press, pp. 19-31. PDF
Readings for the third meeting: 6 November:
Sara Ahmed (2017) Conclusion 1: A Feminist Killjoy Survival Kit. In Living a Feminist Life.
Ahmed_Feminist Killjoy Survival Kit_ocr (pdf)
Angela Carter (2015) Teaching with Trauma: Trigger Warnings, Feminism, and Disability Pedagogy. Disability Studies Quarterly 35(2).
Carter_Teaching with Trauma- Disability Pedagogy, Feminism, and the Trigger Warnings Debate (pdf, no internal links)
Gorski, P. C., & Chen, C. (2015). "Frayed all over:" The causes and consequences of activist burnout among social justice education activists. Educational Studies, 51(5), 385-405.
Gorski and Chen, Frayed All Over The Causes and Consequences of Activist Burnout Among Social Justice Education Activists (pdf)
Piepzna-Samarasinha, L. L. (2018). Care Webs: Experiments in Creating Collective Access. In Care work: Dreaming disability justice.
Piepzna-Samarasinha_Care Webs_Part 1
Piepzna-Samarasinha_Care Webs_Part 2
Readings for the second meeting: 16 October:
Ethics of Care in Environmental Ethics discussion starters
Whyte, K. P., & Cuomo, C. J. (2016). Ethics of Caring in Environmental Ethics: Indigenous and Feminist Philosophies. The Oxford handbook of environmental ethics, 234 Ethics_of_Caring_in_Environmental_Ethics (1)
TallBear, K. (2018). "Making Love and Relations Beyond Settler Sex and Family." In Adele Clarke and Donna Haraway, Eds, Making Kin Not Population. Chicago: Prickly Paradigm Press, 145-164. TallBear, Making Love and Relations Beyond Settler Sex and Family
Simpson, L. (2017). "Endlessly Creating Our Indigenous Selves" and "Constellations of Co-resistance." In As We Have Always Done: Indigenous Freedom through Radical Resistance. Minneapolis: University of Minnesota Press.)Endlessly Creating our Indigenous Selves Constellations of Coresistance
Additional reading:
Women's Earth Alliance (WEA) and Native Youth Sexual Health Network (NYSHN) 2016. "Violence on the Land, Violence on Our Bodies" report and toolkit, available online at http://landbodydefense.org/uploads/files/VLVBReportToolkit2016.pdf
Readings for our first meeting, 6:30-8:00, September 25:
These two texts pair emergent developments in care theory and practice from a queer of color disability justice perspective with foundational feminist care theory. Both center questions of power.
Piepzna-Samarasinha, Fair Trade Emotional Labor Economy (pdf) Piepzna-Samarasinha, L.L. (2018). "A Modest Proposal for a Fair Trade Emotional Labor Economy (Centered by Disabled, Femme of Color, Working-Class/Poor Genius)". In Care Work: Dreaming Disability Justice. Vancouver, BC: Arsenal Pulp Press, 136-148. [This reading is a revised version of Piepzna-Samarasinha's 2017 Bitch Magazine article of the same title, available here in a format that some may find easier to read.]
Creating Caring Institutions Politics Plurality and Purpose (pdf)  Tronto, J.C. (2010). Creating Caring Institutions: Politics, Plurality, and Purpose. Ethics and Social Welfare 4(2): 158-171. Also available at https://www.tandfonline.com/doi/full/10.1080/17496535.2010.484259
Long List of References
Schedule of Readings
Public Lectures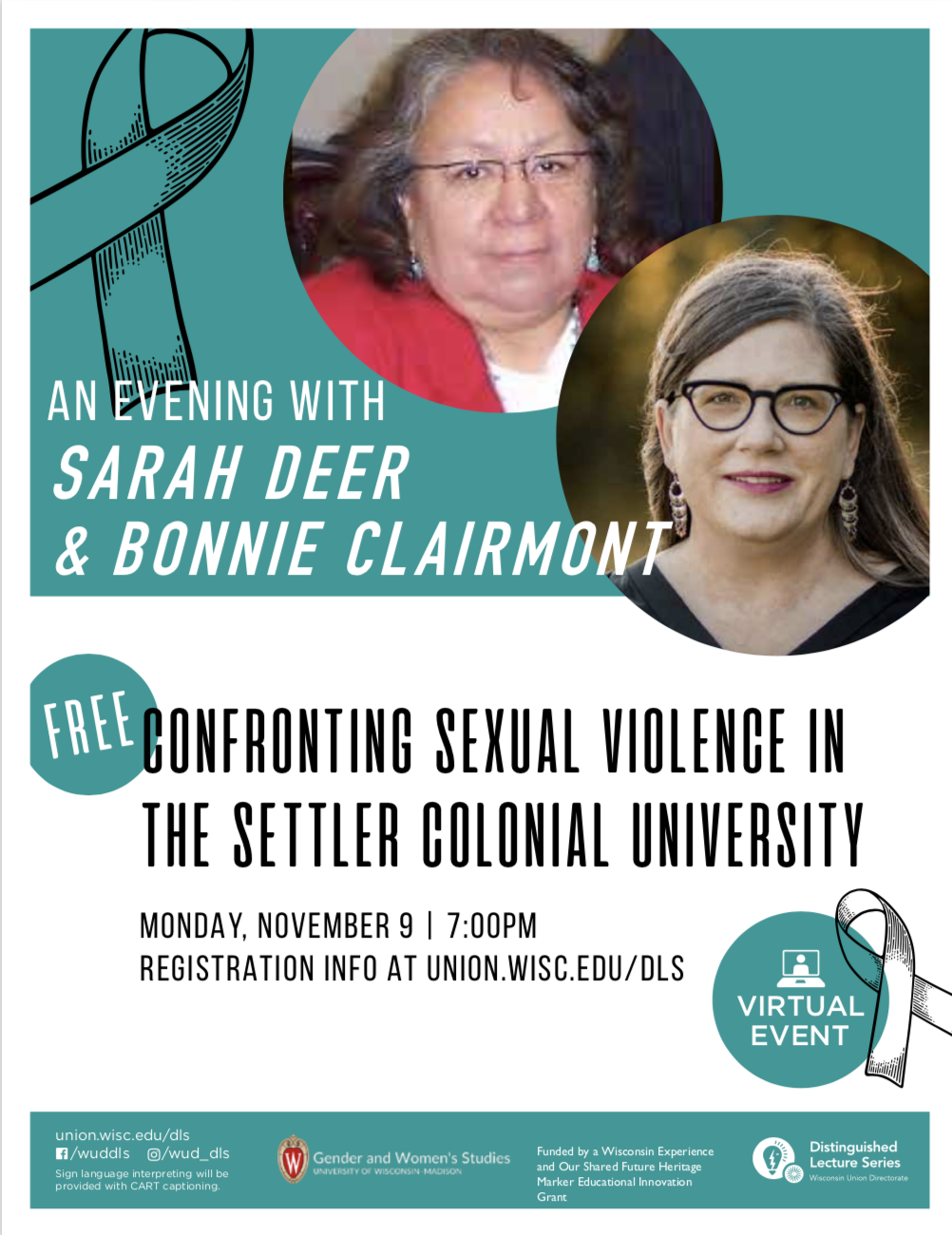 Workshops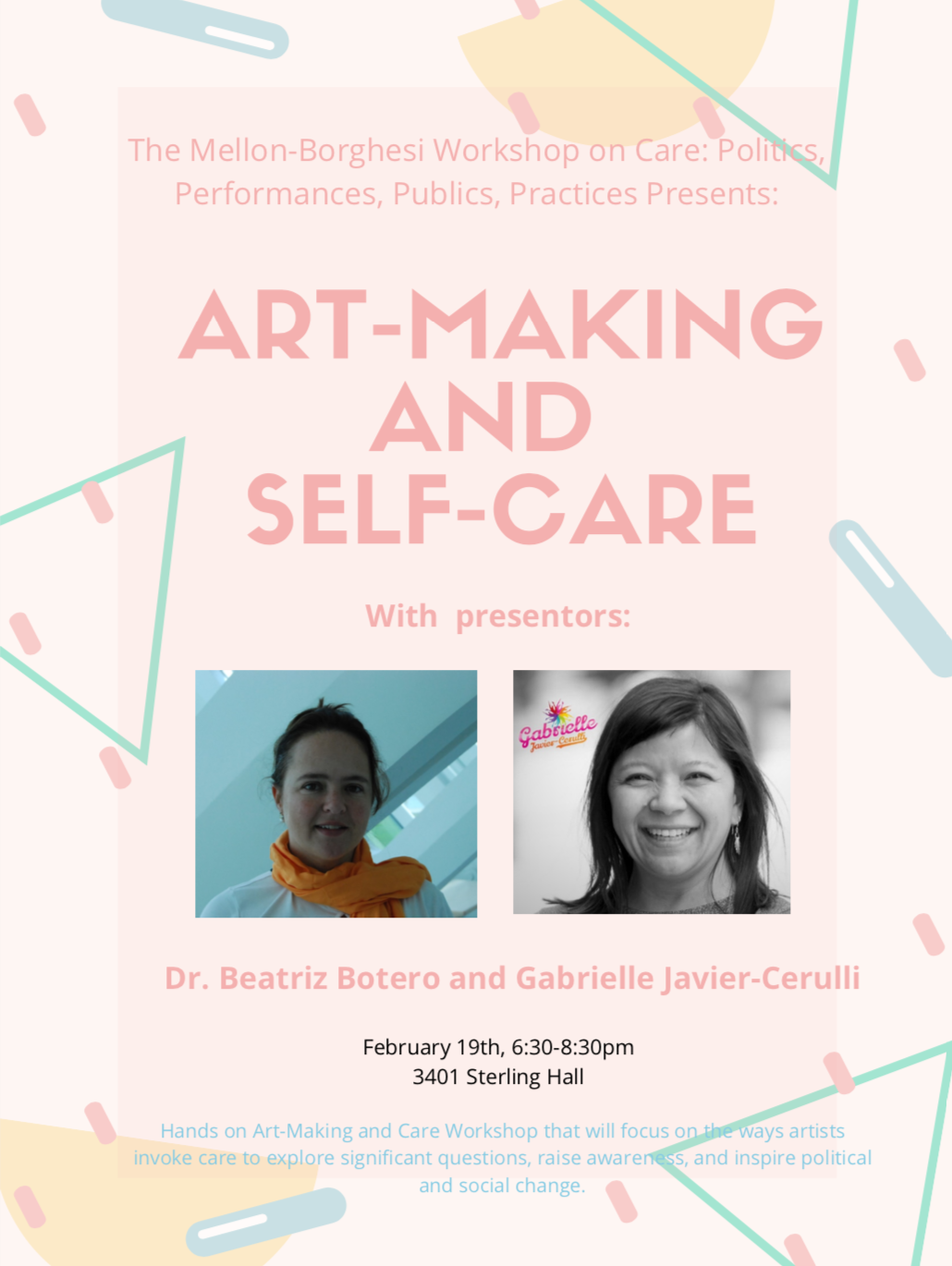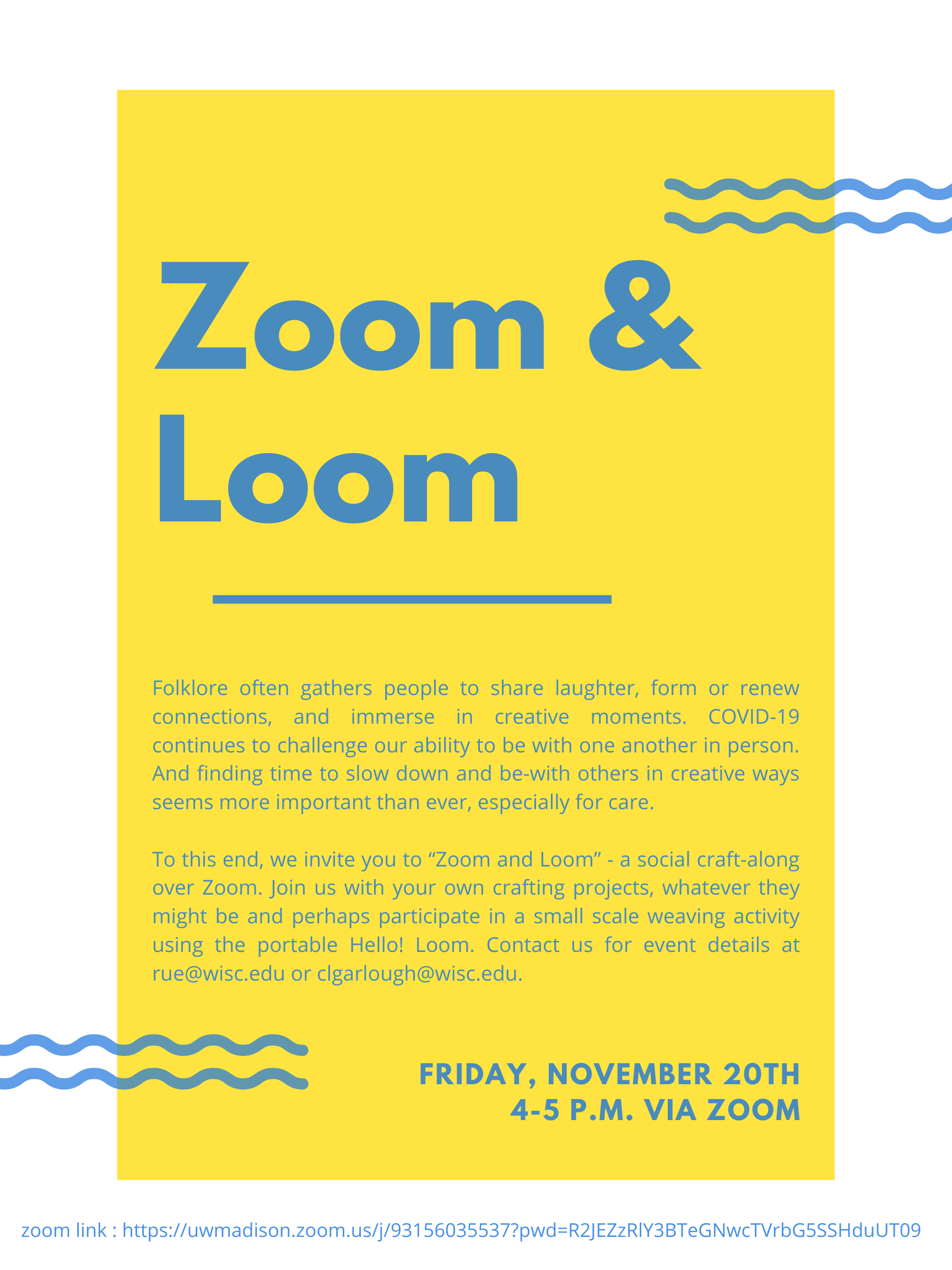 Undergraduate Experience
A forum on "Sexual Violence and Care on Campus"  specifically geared to our undergraduate students.
Date: Friday November 8th
Time: 6:30 pm
Location: 1310 Sterling Hall
Conferences and Networks
Treaty Day Event
What does care mean on a campus that occupies Indigenous lands and waters? Long-overdue conversations are beginning on campus about colonization and Ho Chunk history and sovereignty. Our workshop organizers will be attending a UW Distinguished Lecture Event. Come join us at Indigenuity & Teejop: Launching Mindfulness Of This Sacred Place, An Evening with Samantha Skenandore, (Attorney, Quarles & Brady and Ho-Chunk Nation Tribal Member), September 23, 2019 At 7:30 p.m., Shannon Hall, Memorial Union.